Full fat soy flour enzyme active

SOJA AUSTRIA PAN is a full-fat soy protein produced from genetically unmodified soybeans (NON-GM0).
The beans are cleaned, dehulled and ground. Thanks to a gently grinding the full-fat soy flour regains its natural components of protein, fat, vitamin E and lecithin as well as its high enzymatic activity.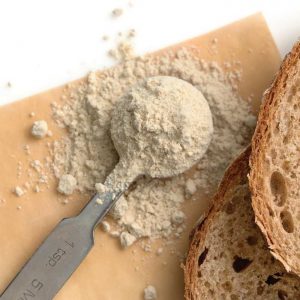 SOJA AUSTRIA PAN is used for white bread, toast bread, ready-mixed flours and baking agents.
SOJA AUSTRIA PAN Is ideal for processing in kneading machines as it increases the binding of water and the volume of dough.
SOJA AUSTRIA PAN extends the freshness of products and gives pastries a lighter crumb thanks to the enzymatic bleaching.
SOJA AUSTRIA PAN is also characterised by an especially high content of lipoxygenase.